Island and Dream

/ (documentary concert)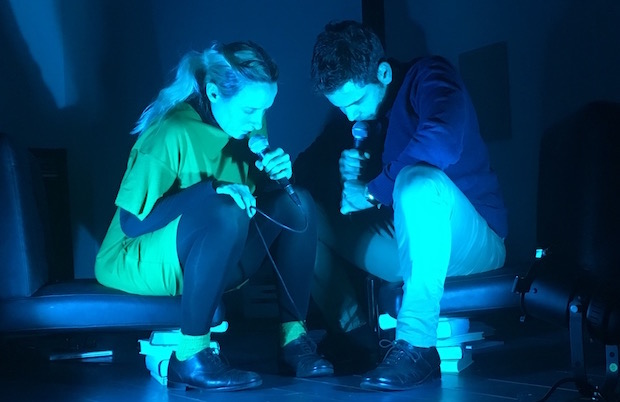 Island and dream is a documentary concert about Giusi Nicolini (Mayor of Lampedusa untile June 2017) and about the exercise of power on the island of landings and turtles: a place which became an emblem of borders, a limelight for the representation of European policies.
From May 2012 to June 2017 Nicolini, an historical leader of Legambiente, candidate for a civic list strongly committed to give Lampedusa's vicissitudes national and European visibility, was a mayor of this small ecosystem, one of  the world's most extraordinary locations. Giusi Nicolini, the first female mayor of the island: her figure prompts thoughts on the exercise of power and gives space to imagine the consolidation of a proactive and analytical political position.
On the island coexist, not without emblematic difficulties, local opposing factions that brush against each other at the human level, geopolitical conflicts historically linked to colonialism, contemporary events and imageries and the desire to pursue living conditions based on fishing, tourism and Island's pacific hospitality.
The burning words of Lampedusian people, of Giusi Nicolini* and of those who have described her and the island, are put on scene in Island and dream becoming a matter of rhythm, timbre and contrasting meanings.
* Among the sources, the most valuable is the book/interview with Marta Bellingreri Lampedusa. Conversazioni su isole, politica, migranti  (Edizioni Gruppo Abele, Torino, 2013).
credits
by ad with:
Fiorenza Menni and Andrea Mochi Sismondi

and with:
Giorgia Sangineto e Marco Mochi Sismondi
music by:
Vittoria Burattini (percussions), Mauro Sommavilla (electronics, guitar) and Vincenzo Scorza (electronics)
sound: 
Vincenzo Scorza
technical direction:
Giovanni Brunetto
organisation:
Elisa Marchese
communication:
Tihana Maravic
in collaboration with: 
Cassero lgbt center
on stage
30.07.2015 Cassero lgbt center, in the frame of the project La città delle dame, Bologna
12-13.11.2015 Atelier Sì, Bologna
3.11.2016 Angelo Mai, Roma
11.11.2016 Il Vivaio del Malcantone, Firenze
18.02.2017 Festival CRATere, Bolzano
19.04.2017  S.a.L.E. Docks,  Venezia
09.07. 2017 Pergine Spettacolo Aperto, Pergine Valsugana (TN)
1-2.12.2017 Zona K, Milano