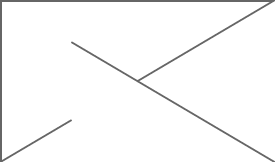 Fiorenza Menni
artistic director
bio
Fiorenza Menni is an actress and theatre author. She is the President and Artistic Director of the cultural Association Ateliersi. Her production is defined by original dramaturgy and texts of philosophical and aesthetical thoughts. She is in charge of actor's training through workshops involving acting's contextual and sentimental precision, using specific elements of her own theatrical  and acting research. She founded Teatrino Clandestino and worked as an actress for Teatro delle Albe and Fanny & Alexander. She currently collaborates with artists and performers coming from different artistic and scientific disciplines, and works as an actor's trainer with Michèle Jean Bruyere (Sup de Sub. Formations pour Être à la liberté). In 2007 she was awarded the Eleonora Duse Award – Honorable Mention Best Actress.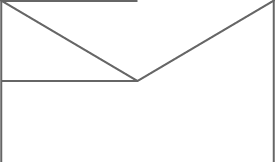 Andrea Mochi Sismondi
artistic director
bio
Andrea Mochi Sismondi is an actor, writer and Ateliersi's artistic director. He intertwines theatrical activities with the interest for contemporary languages' development in the public space and with the study of the mechanisms that underlie political changes and social stratification. He is pursuing his research through periods of life devoted to immersing into specific human contexts in which shared existential practices embody the complexity of the issues he deals with in his articles, books, and performances. He is the author, dramaturg and interpreter of the following Ateliers's productions: OpenOption (2010), Comune Spazio Problematico (2011), Sorry. La creazione della violenza perfetta (2012), Urban Spray Lexicon (2013), Isola e sogna (2015), De facto (2016) e In Your Face (2017). Among the publications, the articles Linguaggio teatrale, dispositivi narrativi e anti-antiziganismo, ANUAC. VOL. 6, N° 1, June 2017; Complesse e incompiute, tuttavia feconde, URBANISTICA TRE. Giornale on line di urbanistica, January 2016; Il paradigma Smart City, Edizioni del Forum della Pubblica Amministrazione, April 2013; and the book Confini Diamanti. Viaggio ai margini d'Europa, ospiti dei rom, Ombre Corte Edizioni. May 2012.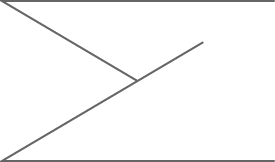 Elisa Marchese
administration and organization management
bio
Elisa Marchese graduated in Disciplines of Art, Music and Performing Arts, and has been managing director of Ateliersi since 2007. Prior to the beginning of her collaboration with the company, she had several experiences in the organization and administration area, which include working at Cortile-Theater Im Hof in Bolzano,Teatro Del Parco in Venice and Altri Linguaggi in Belluno. For Ateliersi, Elisa Marchese is responsible for economic and contractual management regarding both production and distribution of the performances, both Atelier Sì's activity. She takes care of relationships with ENPALS, SIAE, suppliers and recruited staff, deals with the Public Institutions overseeing the preparation of financial reports, draws up specific budgets for itinerants activities, productions, calls, funding requests and attends to logistics. She assists the artistic and organizational directorate for the development of the company's line of management. Since 2011 she is also the creator and the arts administrator of Armonie Festival based in the Auditorium di Pietra Buss del Buson in the National Park of the Belluno Dolomities. www.busdelbuson.com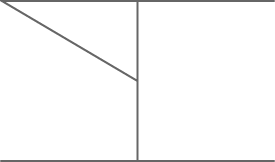 Tihana Maravić
project and communication management
bio
Tihana Maravić was born in Croatia and has been living and working in Italy since 1996. She is a theatrical scholar, performing arts curator and cultural operator. She obtained a PhD in Theatre and Cinema Studies at Bologna University, with a thesis on theatrical and performative elements in the phenomenon of the Byzantine and Russian holy foolishness. She spent different study periods abroad: in Germany (2000), in Russia (2005), in Serbia (2010). She has taken part in several international conferences, and has been writing for many international journals. Since 2003 she has been a member of Culture Teatrali's editorial staff. She took part in the international seminar at the 37th Biennale of Venice Theatre 2005, conducted by Romeo Castellucci. She is the co–author – together with Luca Del Pia, Lucia Amara, Piersandra Di Matteo e Adele Cacciagrano – of OVERGROUND (Boiler Books, 2011). From 2006 to 2010 she has been working as an international press officer for Premio Europa per il Teatro and for the Teatro a Corte Festival in Turin. From 2007 to present she has taken charge of several theatrical projects for Centro di Promozione La soffitta, Department of Arts, Bologna University; and has collaborated for years as a student's tutor at the same Department. Between 2008 and 2010 she has curated a series of events dedicated to artistic and cultural themes in psychiatric contexts (Teatro PraTIKo, Merano; La Soffitta, Bologna; Teatro Metastasio, Prato; Futur Composé, Paris). From 2007 to 2011 she collaborated with Nazario Zambaldi for the artistic project Teatri di silenzio and for CRATere Festival (Merano-Bolzano-Trento). During 2011 and 2012 she worked in Caffè Rubik in Bologna. Since 2013 she collaborates with Tomas Kutinjač as artistic director of Blitz – performing arts festival in Rovinj, Croatia. Since 2013 she is responsible of project and communication management of Ateliersi.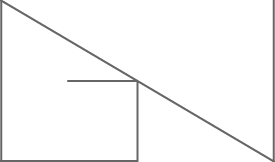 Giovanni Brunetto
technical director
bio
Giovanni Brunetto was born in Verona in 1967. In the '80s and '90s he mixes with Italian and European alternative punk groups, involved in furthering squatting, experimenting community life and organizing underground and anarchic cultural events. From 1990 to 1999, together with other supporters, he animates and advocates La Pecora Nera, Cultural Centre of anarchic documentation, in Verona.
In 1997 he attends to the set-up of King Lear nr.1, by Leo de Berardinis, in La Pergola Theatre, in Florence; after this experience he approaches experimental theatre and in 1999 he has his first collaboration with Teatrino Clandestino at Prototipo Festival by Interzona in Verona. In 2000 he moves to Bologna and joins the Teatrino Clandestino's staff as the company's chief technician. He has worked as a freelancer for Emilia Romagna Teatro at Casalecchio's Municipal Theatre, for several contemporary arts Festivals in Bologna and for many theatrical companies of the area. Since 2011 he has been working as stage machinist for Teatro Romano in Verona during Estate Teatrale Veronese's summer seasons. Because of his great interest in vintage equipment he gave rise to the project "b/n bianconero" for the retrieval and enhancement of antique theatre's appliances. He is Ateliersi and Atelier Sì's technical director.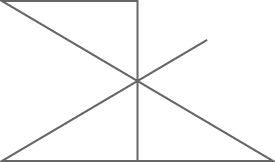 Diego Segatto
design
bio
Diego Segatto is an architect, creative director and visual designer who is also involved in the development of transformational processes. Multidisciplinary and relational aspects have a key role in his work. As a result of the collaboration with artway of thinking (Venezia) in 2001, he adopted hybrid methods and mixed with contexts aimed at human and environmental regeneration. In 2009 he is OpenQuadra studio's co – founder and starts his collaboration with DAAR – Decolonizing Architecture Art Residency (Betlehem, Palestine) focused on the visual and editorial expression of research, which resulted in expos at Biennales of Istanbul (2009), Beirut, Rotterdam e Sharjiah (2010), at International Edinburgh Festival (2011) and in the publication of Architecture after Revolution (Sternberg Press, 2013). Since 2010 he is coordinator of Re:Habitat – organismo di rigenerazione (Bologna), which he co-founded. In 2012 he joined the research group Archiviazioni – art and development in public community. Between 2012 and 2013 he has taken part in the project Campus in Camps (Dheisheh's refugee camp, Palestine) as coordinator and designer; during his stay there he also collaborated as visual designer with UNRWA Camp Improvement Programme. From 2008 to 2012 he has cooperated with Teatrino Clandestino. In 2013 he partakes in the founding of the artistic project Ateliersi, through which he deepens his experience on the relationship between art and multidisciplinarity. He was co -author and graphic designer for the following publications: Decolonizing Minds (Società Italiana di Scienze Psicosociali per la Pace, 2011), Journal 2007-2011 (Nosadella.due, 2012), #1 Under Construction (FARE/Giusy Checola, 2013) and A-Journal #0 (Archiviazioni, 2013). His articles were published in Doppiozero and Il Lavoro Culturale. diegosegatto.com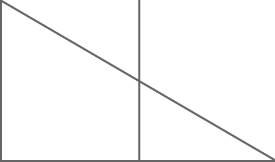 Margherita Kay Budillon
bio
Margherita Kay Budillon (1994) is an actress, speaker and independent curator. She holds a BA in Humanities and Literature and a MA in Visual Arts both from University of Bologna. In 2021 she attended a postgraduate course Environmental Humanities in Rome. Since 2017 she has been working in the cultural sector, through the curatorship and organisation of site-specific, participatory, community-based projects in the performing arts field, with a focus on contemporary live arts presented in non-conventional public spaces in both urban and rural contexts. As an activist, she address social and political issues related to the right to the city and the commons. Her professional experience includes training positions at Ombre Lunghe, Ateliersi, Danza Urbana, Postdisaster Rooftops, LeSupplici/klM, Centro di produzione Virgilio Sieni. She trained as an actress studying with Fiorenza Menni, and she is working with Ateliersi since 2018, taking part in theater productions, educational projects, and performances. Since 2020, together with Eugenia Delbue, she has been pursuing an experimental research project based on Fiorenza Menni's artistic and training practice that aims to create a performative archive.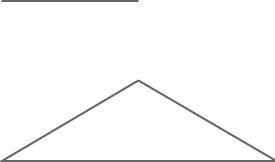 Eugenia Delbue
bio
Eugenia Delbue is an actress and theatre author. Since 2016 she has working with Ateliersi as an actress, performer and stage assistant. For the camera, she plays in the art short film La discoteca, directed by the visual artist Jacopo Miliani and acquired by Centro Pecci Museum in Prato, and in the international movie production The First Omen directed by Arkasha Stevenson. As an author, in her own research and personal works she investigates inner, silent and anonymous perceptions. She graduated in 2019 from University of Bologna, in Drama, Arts and Music studies, with a final thesis on Fiorenza Menni's poetics and practices. Since 2020, together with Margherita Kay Budillon, she has been pursuing an experimental research project based on Fiorenza Menni's artistic and training practice that aims to create a performative archive.