Da parte loro

/ nessuna domanda imbarazzante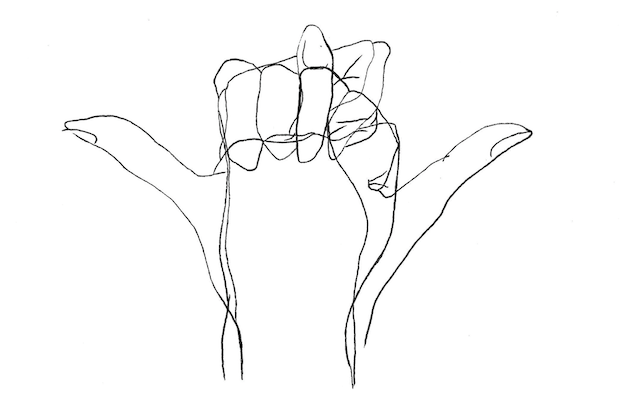 Ateliersi and Fanny & Alexander
Da parte loro nessuna domanda imbarazzante
1. My brilliant friend, scenic reading
In the first of the four novels of the cycle My brilliant friend by Elena Ferrante, for mutual challenge two girls throw their dolls in the depths of a black basement. When they look for them, the dolls are gone. The two girls, convinced that Don Achille, the oracle of their childhood, has stolen them, one day find the courage to reclaim them. In this reading, the two actresses  are physically crossed over by Elena Ferrante's text, the story is "told" with their bodies and will leave an indelible imprint on them.
2. History of two dolls, animated photojournal
Here are just two dolls. The two lost dolls maybe? In the dark and highly symbolic space where they have been abandoned, the two figures move and tell their story without words. What events are consumed in the mysterious and not written recess that first welcomed them and then made them disappear? Those dolls have no voice to answer this question, neither to make the new ones.
Da parte loro nessuna domanda imbarazzante e tu allora che cosa gli rispondi, invece di tacere con prudenza?
O di cambiare evasivamente il tema del sogno?
O di svegliarti al momento giusto?
(W. Szymborska)
credits
with Chiara Lagani and Fiorenza Menni
concept Luigi De Angelis, Chiara Lagani and Fiorenza Menni
dramaturgy Chiara Lagani
direction and sound project Luigi De Angelis
sound Vincenzo Scorza
costumes Midinette
production E/Fanny & Alexander in coproduction with Ateliersi
organisation and promotion Ilenia Carrone and Tihana Maravic
administration Stefano Toma and Elisa Marchese
thanks to Andrea Argentieri, Enrico Fedrigoli, Francesca Pizzo, Giorgia Sangineto e Sofia Di Leva
texts from the 1st part: parts from My brilliant friend by Elena Ferrante
texts from the 2nd part: Chiara Lagani, Lyman Frank Baum, Toti Scialoja, Wislawa Szymbiorska