Atelier Sì, also called Sì (Yes), is located in the historical centre of Bologna, in Via San Vitale 69. It is the headquarter of the Ateliersi collective. It is an atelier of artistic production and research, and a cultural and multi-functional space where Ateliersi draws an articulated programming activity.
The Sì is developed on three floors: on the ground floor there are a ticket booth, a small courtyard (Il Sottobosco), the foyer (Il Nulla), and the theatre hall (Spazio della memoria); on the first floor a bright living room (La Caffetteria del Sì); on the second floor the Ateliersi staff offices and studios, a meeting room and an artist chill out zone.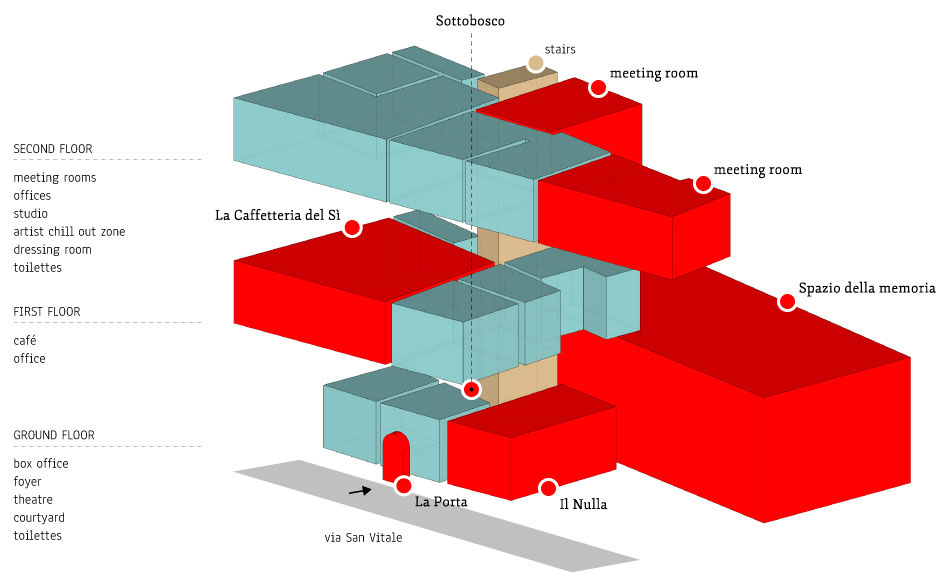 Gallery and technical features: Spazio della memoria La Caffetteria del Sì Il Nulla Meeting room Sottobosco La Porta
Spazio della memoria
The Spazio della memoria (The room of memory) is a big theatre hall dedicated to performing arts. Ateliersi decided to keep the name that Leo De Berardinis gave to this room. Leo lived and worked here for years and greatly contributed to the restoration and the re-equipment of the hall. We are talking of about 130mq of wooden stage with mobile terraces composed of 99 red seats; one can decide not to use the terraces and to leave the room completely empty. There is also the possibility of 60 wooden chairs and/or 40 red pillows, for the audience. The hall is equipped with: Wi-Fi, audio-video system, basic lights system, projector, screen, wings. A bar service can be provided as well. Next to the theatre hall there are toilets and dressing rooms, a foyer and a ticket booth. The Spazio della memoria is ideal for theatre and music performances, for cinema, concerts, parties, live and dj sets, photo and video shooting studio, workshops, education courses, business presentations, conferences, press conferences.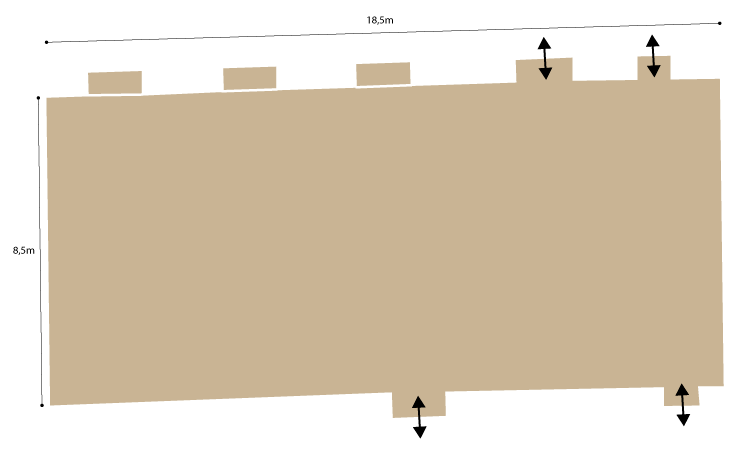 BACK TO TOP
La Caffetteria del Sì
La Caffetteria del Sì is a café, a living room, a bar, a warm and bright place thanks to its white wooden ceiling and the composition of mirrors, its lightly vintage design and the three big windows that look over San Vitale Street.  Each piece (chairs, dishes, glasses, cups…) is original and unique. The room is about 70mq equipped with Wi-Fi, an audio system with microphone and a projector. It is ideal for refreshments, receptions, cocktails, birthday parties, books, magazines and project presentations, exhibitions, video presentations, meetings and workshops.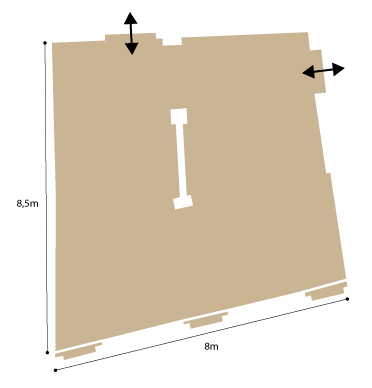 BACK TO TOP
Il Nulla
Il Nulla is the theatre hall foyer, but it can be used independently for concerts and dj sets of small dimension, for intimate meetings and video presentations, for installations, performances and exhibitions. The room is about 25 mq; it can be equipped with audio system and video projector.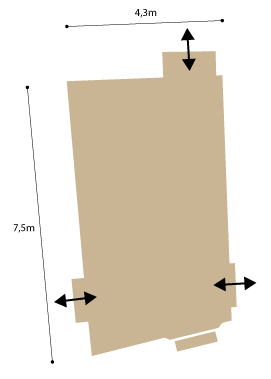 BACK TO TOP
Meeting room
The meeting room is located on the second floor of the Sì. Wi-Fi, and tables with chairs are available, and it can be equipped with audio video system. It is ideal for closed meetings and workshops.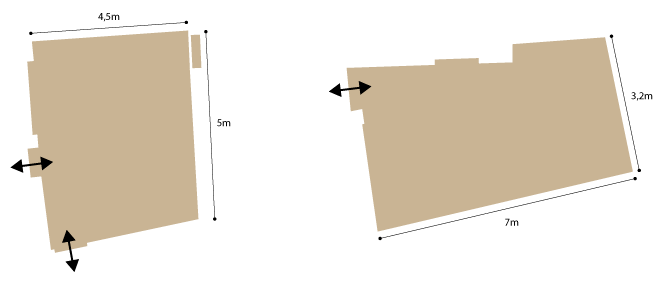 BACK TO TOP
Sottobosco
The Sottobosco (the undergrowth) is the small courtyard of the Sì. Its called like this because of its cool temperature and dim lighting, which would be ideal for undergrowth vegetation such as dog roses, butcher's brooms, hawthorns, junipers, hollies, bay trees, arbutus, blackthorns. It's a place for decompressing, refreshing the ideas, chatting and smoking.
BACK TO TOP
La Porta
Every year an artist is engaged to create a new visual solution for the Sì main door. Up until now, these are the artist who collaborated to the project: Marcello Spada (2011, in collaboration with 'Progetto Giovani' of the City of Bologna), Arjan Serjanaj (2012, in collaboration with 'Progetto Giovani' of the City of Bologna), Anne Vagt (2014, in collaboration with BilBObul), Martoz (2015, in collaboration with BilBobul).
BACK TO TOP