From an exposure to a dialogue
curated by:
Fiorenza Menni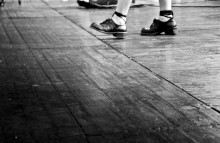 ph: Arianna Ferrazin
The workshop starts from a thorough interview with each participant, which forms the basis of an individual dramaturgy. The participants made a choice that relates to the field of art and creativity, and the internal musculature which supports this choice is the core of the interview.
The writers begin to work on the scripts imagining and proposing concepts to add and overlap. Once the scripts have reached their exposing plausibility – set around the chains of thought and certainly not to the memory of words – the work on form will begin.
The ingredients able to sustain a dialogue are reception, personal inclination and analogical connections. In a dialogue, the overlapping of the individual dramaturgical base with external thematic elements and philosophical horizons proposed by Fiorenza Menni and writers, allows the weaving of a warm, dynamic and stratified dance of concepts that actors will walk through with always bigger emotional precision.
Once this conceptual network is understood, the verbal expression of a dialogue will be free to get simplified, complicated, enriched and blurred according to the different sentimental and psychophysical states.
The work goes beyond, since a dialogue is not enough to build a different context in the theatre. That, what would be a dramatic choice in the genesis of a theatre production, in this case will be given by the insertion of a dialogue in a final formal device: a dialogue via webcam.
In its simplicity, the webcam always creates a closeness shortening certain passages and interjections: it cleans the language and it tends toward an essence of dialogue.
To be an actor is a relational choice made by overlapping another self over oneself. The task of the playwright, however, is the composition of the ingredients of this overlapping through delineation of the characters' physiognomy. In Fiorenza Menni's work, the characters are going to overlap with biographical identity in a fundamental action that is done on the stage: the transition from a thought to a word.
gallery